---
---
Activation key for Microsoft Office 2021 : Professional Plus version.
Official license key, download the product directly from Microsoft Website.
1 or 5 users for PC.
Microsoft Office 2021 Professional Plus comes with many new features to make you more productive in all development phases. It is a very powerful productivity suite to process the data and handle any kind of documents, presentations, spreadsheets, and databases. A ribbon-based user interface provides quick access to all its available tools and text customizations. The users can easily customize the font, layout, indentation, size, color, and many other details of the text in the documents. It provides support for handling different types of data in the database, managing emails, create presentations, and performs complex spreadsheets calculations.
Moreover, it has various customizable templates that help in instantly start creating any document. Edit the existing documents as well as create different documents from scratch. The office is widely known for its best set of tools for handling documents. It includes all the necessary applications for home and office. This latest release comes up with various fixes and enhancements that improve productivity and makes it a stable environment. There is a professional set of tools for processing the data with great ease.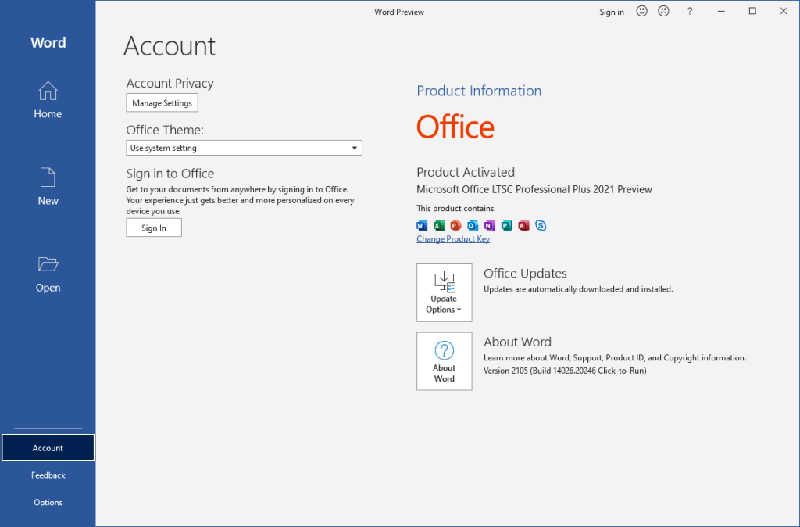 Features:
Xmatch and LET Functions in Excel 2021
Excel' 2021s XMATCH function enables you to search an array/range of cells for a specified item and provides the item's relative position. XMATCH can also assist you in returning a value from an array. The LET function, on the other hand, assigns names to calculation results in order to keep intermediate calculations, values, or defining names within a formula.
Date/Time Extended Data Type in Access 2021
Access 2021 has an up to date Date/Time records kind to boost syntax compatibility with SQL and boom accuracy and stage of element in information that embody dates and times. Microsoft enforced the SQL DateTime2 records kind into Access 2021. Once you import or hyperlink Access records to SQL Server, you`ll systematically map an Access Date/Time Extended discipline to a SQL Server datetime2 column.
Arrange Elements on Your Slides in PowerPoint 2021
Some people with visual impairments face troubles to read the info showcased within the slides. This is often when the power to manage elements on your slides comes in handy because it enables you to pick out elements in screen-reading order and rearrange them as necessary which allows you to speak your message effectively. Thanks to this feature of PowerPoint 2021, individuals with visual disabilities can now use a screen reader to read the data on the slide.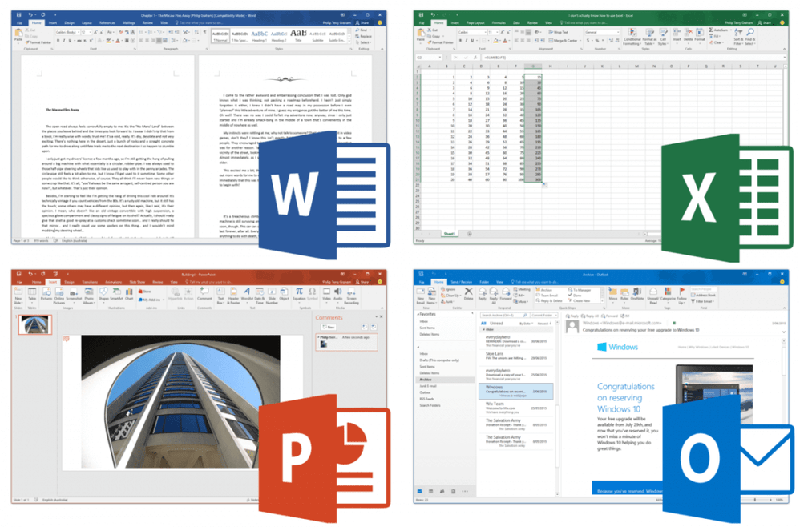 Technical Details and System Requirements
Dual-core processor, 1.6 GHz or faster
2.0 GHz + for Skype for Business
4 GB of RAM for 64-bit; 2 GB of RAM for 32-bit systems
4.0 GB of free disk space
Screen resolution 1280 x 768 or higher
Windows 10, Windows Server 2019
Requires DirectX 9 or higher, with WDDM 2.0 or higher for Windows 10
How to activate the Microsoft Office 2021 Professional Plus license key:
1. Download the .img file with the Official Download Link.
2. Unzip the .img file with software like WinZip.
3. Click on the setup launcher in the unzipped folder.
4. Now you can follow the instructions to finish the installation.
5. Run any Office App and redeem the key to activate Office 2021 Pro Plus.
---
Reçu par email directement.
Super merci tout a bien fonctionné